There are so many fun games available on android phones and tablets. But only a few of them are available on PC, where you can play with the help of keyboard and mouse. Thanks to emulators, you can now play them on a laptop or desktop of your choice.
Best Android emulators to play Android games on PC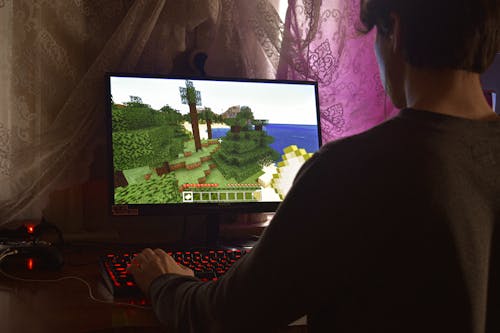 An emulator is an application that runs software on one program that is intended for other programs. There are lots of emulators to choose from. Here is a list of some of the android emulators that can be used for gaming purpose on PC.
BlueStacks
BlueStacks is one of the best known android emulators. It has a keyboard, mouse as well as game-pad support. And you can adjust the controllers at will. You can also run multiple apps side by side. There is an option to access my apps which will show apps that you have installed.
There are more than 1M+ android games with BlueStacks. It also provides many game-play cheats and videos for gamers. Its installation process is very user friendly and Anyone can use BlueStacks with no limit. Like other emulators they have ads and charge fee to remove it. BlueStacks can work on high end PCs.
Specifications required for the PC:
RAM– 2 GB RAM
HDD– 5GB Disk free space
CPU-Intel or AMD Processor
OS– Microsoft Windows 7 and above.
NoxPlayer
When it comes to gaming, the NoxPlayer emulator is found to be one of the best choices by people. it is actually built keeping the gamer in mind. it has the same features as other android emulators and is entirely free. NoxPlayer can be used to play games like PUBG or Justice League which have high graphical quality. You can also find a screenshot and video recording shortcut. One drawback is that it puts a load on the system, so you can't many apps along with it.
Specifications required for the PC:
RAM– 1.5 GB
HDD– 1.5 GB
CPU– Intel or AMD Processor
OS– Microsoft Windows 7 or above.
MEMUPLAYER
MEMUPLAYER is an android emulator that mainly specializes in mobile games, and is relatively newer as compared to other emulators. It is easy to use and supports multiple instances to run multiple apps simultaneously along with support for a mouse, keyboard, and game-pad. MEMUPLAYER continues to improve with each new update and is free to use. With MEMUPLAYER, you can also map the keyboard/joystick to screen touch. If you are just starting to use emulators, MEMUPLAYER is a good choice. One drawback is that its graphics are relatively poor as compared to other emulators.
Specifications required for the PC:
RAM– 2GB
HDD– 2 GB of free disk space
CPU– Intel or AMD CPU
OS– WinXP SP3 / Win7 / Win8 / Win8. 1 / Win10.
KOPLAYER
KOPLAYER is another android emulator. It allows you to record your game-play as well as upload wherever you want it. It also allows key mapping to emulate a controller with your keyboard. There are two modes available on KOPLAYER- Speed mode or Compatible mode. To maximize game performance, you can use speed mode. Like other emulators, it allows landscape and portrait mode, and also you have to deal with occasional ads in between.
Specifications required for the PC:
RAM– 2 GB
HDD– 10 GB of free disk space.
CPU– Dual-core AMD or Intel CPU.
OS– Microsoft Windows 7 and above.
ANDY
Andy is another popular android emulator which has been there for many years. It has many features, one of them being is that it allows your phone as a controller. It also has a feature to record favorite gaming moments through a built-in screen recorder. Easy to use. It too has ads in between like other emulators.
Specifications required for the PC:
RAM-3GB
HDD-up to 20GB
CPU– AMD or Intel dual-core CPU
OS– Windows 7 or 8. x
You might like: Android 11 Release Date
WHICH ONE IS THE BEST?
All of the options mentioned above are viable options and you can go with whatever you want to choose. You can pick the one that caters most to your needs and your PC configuration.
Which one do you think is the best? Share your views in the comments. Also, follow us on social media to get the latest information about tech, mobiles. Please follow us on: